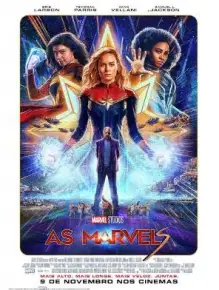 Original title:
Direction:
Cast:
Censorship:
Year of manufacture:: 2023
Country of origin: USA.
Producer:
Synopsis:
Carol Danvers, aka Captain Marvel, recovered her identity from the tyranny of the Kree and took revenge on the Supreme Intelligence. However, unintended consequences leave Carol taking on the burden of a destabilized universe. When her duties take Carol to an anomalous space rift linked to a Kree revolutionary, her powers become intertwined with those of Kamala Khan, a super fan from Jersey City, aka Ms. Marvel, and those of Carol's niece, current SABER astronaut, the Captain Monica Rambeau. Together, this unlikely trio will need to come together and learn to work together to save the universe as "The Marvels."