neighborhoods of Florianopolis
The southern region of Florianópolis is the least developed and inhabited region of the city, and where nature is more exuberant and preserved.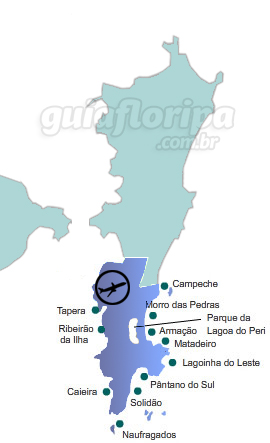 The southwest portion of Santa Catarina Island preserves the Azorean roots of the city. In addition to the architecture of colonial Brazil, the parish of Ribeirao da Ilha concentrates a gastronomic aisle based on oysters and shellfish.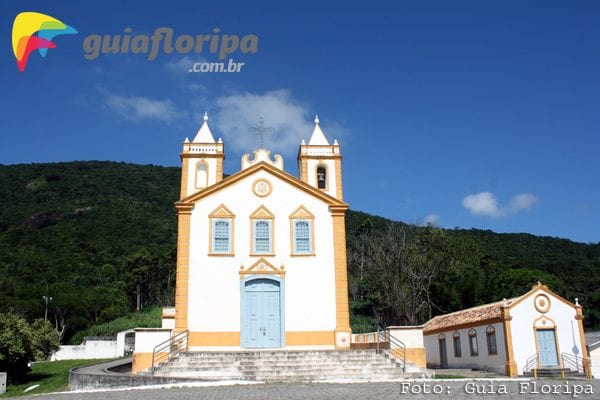 The southeastern portion, on the other hand, draws attention to the trails surrounded by Atlantic forest and beaches with medium waves, ideal for the practice of surf. There is also the Lagoa do Peri Park, where the main source of fresh water that supplies the south of the island is located. The main highlight of the region is the Campeche Island, which has crystal clear waters, go, archaeological sites and conditions for the practice of trails accompanied by guides.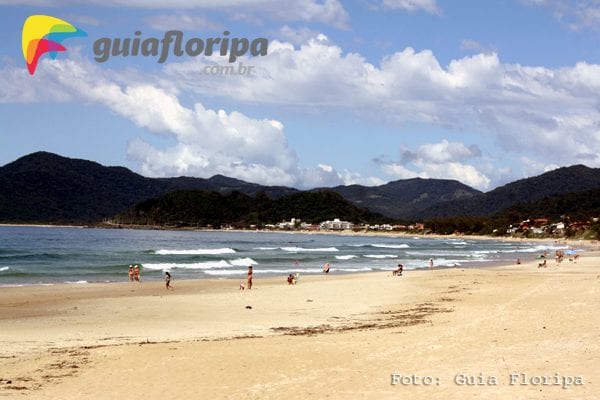 No Campeche, there are two right places to go: Pico do Surf, south of Avenida Pequeno Príncipe, where championships are held; and Riozinho do Campeche, known for its hype, cool people and good music. In the extreme south of the island is the paradisiacal Praia de shipwrecked, with its XNUMXth century lighthouse and views of the ruins of Araçatuba Fortress that protected the entrance to the South Bay.
---
ADVERTISING
---
A Lagoinha do Este It is the ideal destination for those who love adventure and nature. The trail is long, but the scenery makes up for it. There are two ways to access, one that takes about 50 minutes, at south swamp, and another that can take up to three hours of walking, along Praia do butcher. On the way back, the right address for a good meal with seafood is the restaurants on Pântano do Sul beach, the island's fishing cradle.
See the neighborhoods in the southern region of Florianópolis: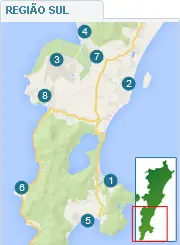 Accommodation in the neighborhoods of the southern region of Florianópolis:
Consult hotels, inns and other lodging establishments in the south of the island partners of the Guia Floripa Portal.
See neighborhoods in other regions of Florianópolis: