O go can be practiced all year round in Florianópolis, thanks to the good access conditions. The clear waters and the rich marine fauna and flora of the region are conquering more and more fans and it is already part of the route of these natural explorers.
The Marine Biological Reserve of the Grove (Federal Decree n° 99.142/90) is formed by the islands of Arvoredo, Galé, Deserta and Calhau de São Pedro. There are 17.800 ha of area, with Ilha do Arvoredo being the main diving point in Florianópolis. However, only on the south side of Ilha do Arvoredo is the practice allowed.
Other points are also interesting, such as Ilha das Aranhas, Ilha do Xavier, Campeche Island, Mata-fome Island, Badejo Island, Moleques do Norte Island. There are many places where you can enjoy the wonders of this sport.
With season changes, there are fluctuations in water temperature and visibility. At the summer, for example, the average temperature is 22 degrees, with visibility of 10 to 25 meters, in the north of the island. The fauna also shows all its strength with the appearance of new fish. Thus, in the heat of summer, we will be able to specify the presence of schools of sea bass, manjubas and swordfish, each one living its migrant life, in addition to the possibility of crossing with a group of minke whales.
Now at winter, mullet and anchovies mobilize the entire professional fishing structure and, to a lesser extent, amateur fishermen. It is at this time that the right whales give their "show", when they touch the beaches of the Island to suckle their young. The coveted grouper is there all year round.
Another interesting program is visit the wrecks, including the ships Lili and Orion and, who knows, find others still lost in this immense sea. For more experienced divers, a night diving can become an unforgettable program, where it is possible to find large numbers of turtles and larger animals circulating in the region.
both in free diving (in apnea) as in the scuba diving (with scuba or scuba) it is possible to "fill your eyes" with the natural beauties of the underwater world that surround our Magic Island. There is room for everyone, as long as they respect the environment.
Diving Points
Xavier's Island
Located in front of soft beach, the island is long in the north/south direction and short in the east/west direction, being protected from the east wind which, if it is too strong, can mess up the water. The depth varies from five to 18 meters and the place can present strong currents in some days. At the southern end, a large hall houses many fish. Next to Ilha do Xavier there are two islets of rocks with walls that drop 30 meters or more.
spider island
Located between the beaches of saint e Mozambique, Ilha das Aranhas is composed of two islets in an 'L' shape, which makes it possible to find places sheltered from all types of winds. The site has seven slots that allow exciting dives. The rocky shores form steep walls where experienced divers can go up to 30 meters deep in some spots, but there are other shallower spots. The visibility of these places varies a lot, the best condition being with waves coming from the south, which brings very clear and slightly warmer waters.
Hunger Island
Located in front of the beach English, Mata-Fome Island is ideal for beginners, as it has little depth, around twelve meters. In the place, there is a point called the aquarium, where it is possible to observe many colorful fish and corals. At its northern tip there is a mountain range of rocks that extends up to 18 meters deep. In this location, the southern swell also generates better visibility. However, because it is an island closer to the coast, on days with big waves the sea can get dirty and beaten, becoming dangerous.

shipwreck of the english
Also in front of Praia dos Ingleses, no more than 100 meters from the beach, there is a wrecked fishing boat that shelters many animals and a large number of sea urchins. It is important to remember that this dive requires clear water due to the large number of iron spikes, which can become dangerous with poor visibility. Its maximum depth is seven meters and, generally, it does not require a boat. It is not recommended to enter the ship, as there are many iron spikes and mud and any carelessness can cause an accident.
Support: Underwater Culture and
Parcel Dive Center
.
Traditional Jurerê

We offer all scuba diving courses, from basic to instructor, by the PADI certifier. We also offer diving trips for those accredited by any accreditation body, baptisms for those who have never dived and tours. People with disabilities can also dive with us, as we are the only dive company in the state of SC with a fully adapted vessel and instructors trained by the HSA. ... [See more]
Cachoeira do Bom Jesus Beach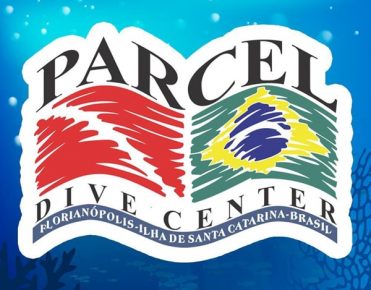 Standard PADI diving courses. Daily departures by speedboat to Arvoredo reserve all year round. Sales and rental of MARES equipment. PARCEL operates with excellent quality equipment, in addition to renewing them every year. Quality tested and proven by the Guia Floripa team. ... [See more]
Quality proven by the team of Floripa guide em 2009.
Barra da Lagoa
Your first dive in Florianópolis is that memorable experience that you will tell all your friends and your grandchildren in a few years. Ready to live this adventure? The tour is perfect for those who want to experience scuba diving, in an easy, fun way and without needing any experience, not even knowing how to swim! The experience lasts around 5 hours in total, being 30 minutes by boat and