Santa Catarina Island was generous with adventurers. There are several ways and trails in Florianopolis to travel on foot or by bicycle and reach the less explored areas of the city.
Some trails in Florianópolis have a low level of difficulty and anyone can walk. Others already demand good physical preparation and an experienced guide, as they pass through stretches of climbing, through flooded areas or are habitats for venomous and dangerous animals.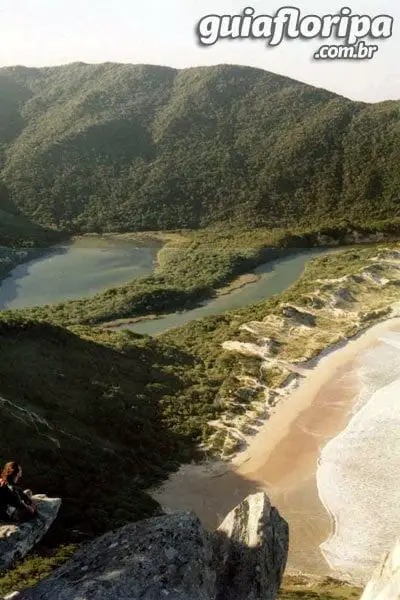 To know more about each trail and prepare before the adventure, information is never enough. Therefore, count on the tips that the Floripa Guide has prepared for the main trails on the island.
If you're a beginner, here's what it takes to ensure a successful hike.
---
ADVERTISING
---
What to wear
Light clothing, preferably natural fibers such as cotton, which prevent excessive perspiration. On the feet, comfortable shoes. Hiking boots are always the best option.
On easier trails (like the Gravatá Beach Trail), light-colored clothes are ideal as they don't absorb as much heat. In the more complicated ones, in the middle of the closed bush (like the Monkey Trail), it is better to use strong colors, which make it easier to identify in case you get lost.
What to take
Take a good backpack, resistant and that adapts to your body so as not to harm your posture.
Canteen for water. If you don't have it, bring a plastic bottle (you can crush it so it doesn't take up too much space), but don't forget to bring it back. Always check whether or not there are water sources on the trail.
Always carry a flashlight.
First-aid kit (drug stores sell ready-made kits).
Food
The day before a hike, it's important to eat carbohydrates - bread, pasta, roots and tubers.
Bring non-perishable foods like granola, dried fruit, and light, well-packaged sandwiches. Do not carry food that cannot withstand a lot of heat or humidity.
Don't make the mistake of bringing more food than you need (first-time hikers tend to eat more on the trail than in a restaurant).
---
ADVERTISING
---
To replenish energy while walking, the ideal are cereal bars or dried bananas. Bananas and oranges, rich in potassium, are the most suitable fruits for hikers. Among the advantages, they help prevent cramps.
To drink, water or isotonic. Take pills to decontaminate unreliable water along the way (available at drugstores) or sodium hypochlorite, in the proportion indicated on the package.
And more
It is good to be careful with venomous animals (snakes, spiders, scorpions), which, contrary to legend, do not have this or that time to appear.
Wear boots, as nearly 90% of stinging cases reach the ankle. Watch where you step and walk around making noise, as this keeps the animals away. Take a look at the first aid link to find out what to do in case of an accident.
When in doubt as to the path, choose the one marked the most. Avoid secondary trails.
Don't leave anything along the way. If you managed to pack a full backpack, you might as well bring your trash back.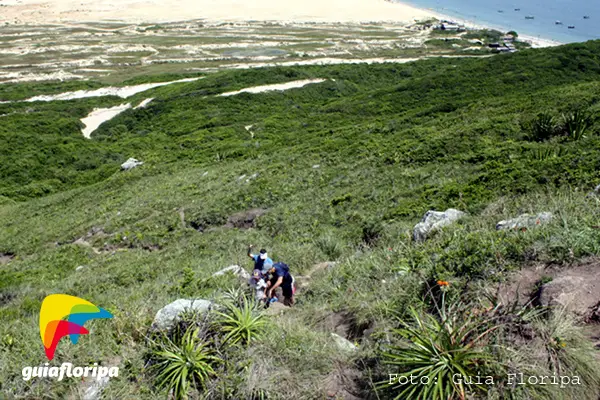 Florianopolis downtown

Discover Floripa and Region accompanied by professionals with more than 15 years of experience in the market. We set up exclusive and personalized cultural, historical and natural itineraries for you. Visits to the oyster farm, bird and whale watching, trails, rafting, free flight, boat trip, thermal tourism, cachaça and beer, shopping, Beto Carrero, shows, events, transfers and city tour through the historic center. ... [See more]
ADVERTISING