The Stand Up Paddle or SUP, as it is also known, is nothing more than a variation of surfing, practiced standing up and using paddles to move through the water. The large board, with excellent flotation, allows the practitioner to stand on the board, paddle, and enjoy the ride on the first day.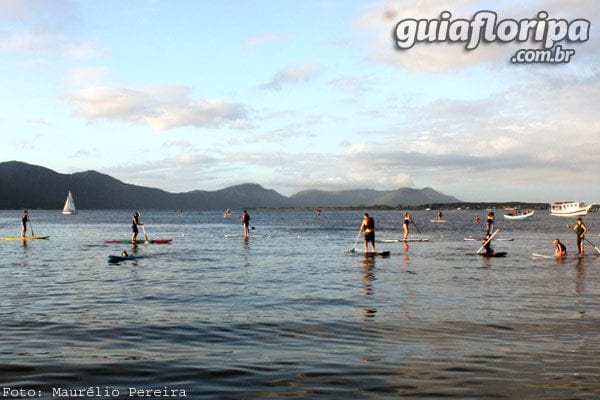 The practice of Stand Up Paddle can be divided into three main modalities: flat water, which is carried out in calm and protected waters, such as lagoons and bays; Wave, which is performed on waves; Oceanic, carried out in the open sea.
In Florianópolis, places to perform such variations of the SUP are not lacking: currently, the sport is widely practiced by families and tourists in Conceição Lagoon, Peri Lagoon, on the calm beaches of the North and South Bay of the island as sambaqui e Ribeirao da Ilha, respectively, in addition to open sea beaches such as Campeche, Jurerê, English, Barra da Lagoa, among others. Companies offer SUP rentals and lessons throughout the year.
---
ADVERTISING
---
For the safe practice of the activity, you need to use adequate equipment, with a board of the correct size and an appropriate paddle for the sea, river or lagoon that you intend to perform the activity.
The sport is indicated to work on strength, concentration, balance, aerobic capacity, flexibility, abdominal muscles, legs, arms and the mind. In addition, by being in constant contact with nature, Stand Up Paddle develops knowledge about winds, currents, types of bottoms, waves and environmental education. The modality is also performed in training work, recovery from injuries and muscle strengthening.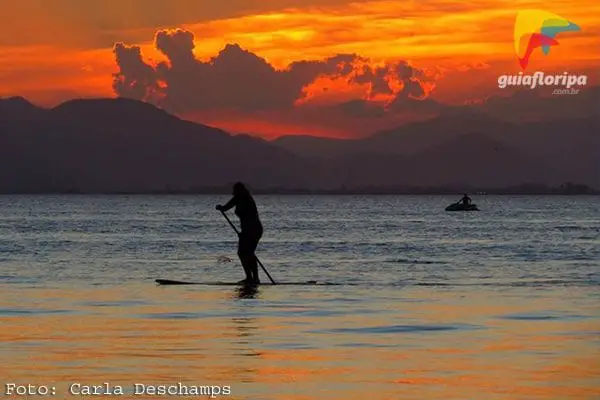 To the beginner: wear a life jacket until you feel safe, as accidents and unforeseen events can happen at the beginning of learning. In addition, try to practice SUP near the beach and avoid places with marinas and piers, due to the circulation of water transport. And what can never be lacking in outdoor activities: sunscreen, hat or sunglasses and always try to stay hydrated.
Support: Florida Stand Up Paddle