Jurerê Internacional - Florianópolis Beach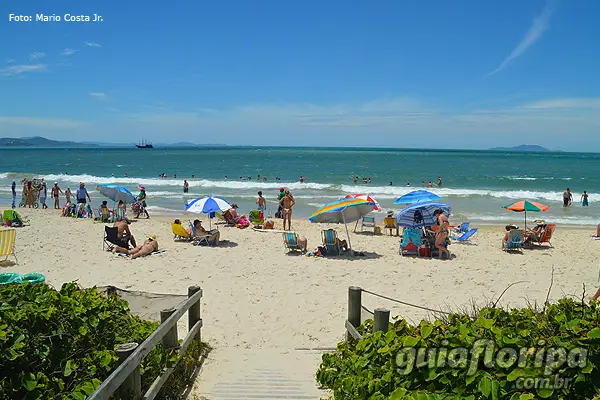 Região: north of the island
Subdivision: Jurerê Internacional neighborhood
Nearby beaches: Forte beach (2,4 km west) | Traditional Jurerê Beach (1,5 km east)
Distances: Centro e Bus Station 27 km | Airport 38 km
Beach Type: Intermediate Beach (variable bottom, with sandbanks)
Curling: Calm (no waves) or Median (with small waves)
Sand range: Narrow (up to 10 m) and Video (between 10 m and 20 m)
Beach Length: 2,0 km
water temperature: Moderate
Also find: water sports, boat trips, architecture


After major investments in urbanization and environmental concerns, Praia de Jurerê Internacional gained visibility worldwide. has already been considered The Place to Be by the newspaper The New York Times (2009); the most valued destination on the Brazilian coast by Guia Exame de Investimentos Pessoais (2008); and Praia do Ano by the magazine Brazil Travel News (2007)
The neighborhood is well planned, tree-lined and clean. The mansions that are located there, in addition to the imported cars and the hype, gave Jurerê Internacional the nickname of Brazilian Miami. During the summer, the beach becomes synonymous with young, beautiful and rich people.
It is common to see helicopters, Ferraris and yachts arriving for the parties, which take place in beach club. Jurerê Internacional brings together luxury restaurants and high international standards, electronic music parties, slender bodies and the latest fashion releases.
Natural Features of Jurerê Internacional
Jurerê Internacional begins on the border with traditional Jurerê just for social conventions, because there is no physical boundary, and the two neighborhoods share the same beach. From this imaginary division, it extends to the Fort of Sao Jose da Ponta Grossa. It is a long beach, with long, calm waves, fine sand and light yellow.
---
ADVERTISING
---
A water temperature it is warm during the summer. O tue It is characterized as intermediate, that is, it has a medium slope, with the surf occurring at a distance close to the beach. The relief of the bottom presents irregular sand banks, where the waves break, which are usually boxed and sliding. Another feature is the average salinity of the sea.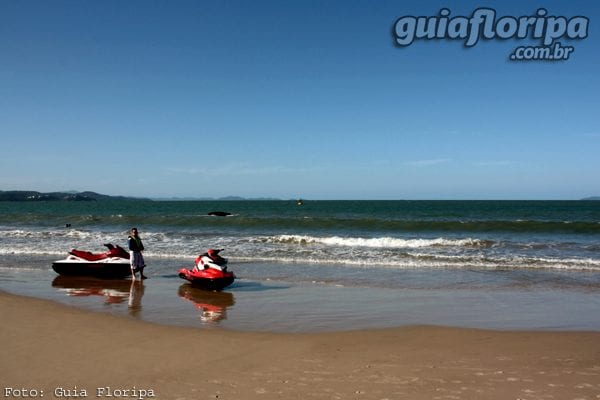 The beach is approximately 2.2 km long with sand strips that vary between six and, in some places, up to 40 meters wide.
History of Jurerê Internacional
The first name of the village was Praia da Ponta Grossa, in reference to the geographic formation chosen to locate a point of military defense of the Island of Santa Catarina. There, the São José da Ponta Grossa fortress was built, from the batteries of São Caetano and Nova do Pontal.
A community was organized and developed, dedicating itself to fishing, agriculture and work near the fort.
---
ADVERTISING
---
In 1955, a real estate company called Jurerê was responsible for the first subdivision plan for the beach, which shocked the more traditional residents. The community has experienced real estate impacts and major urban development. Developments aimed at tourism were completed and the resort lost the characteristic of a small village.
The term Jurerê comes from the language of the Carijós Indians, who named the narrow channel between the island and the mainland Y-Jurerê-Mirim, which means Small Water Mouth. In 1982, the company Habitasul bought the rights to the area, starting Jurerê Internacional. The project envisaged an area of ​​high residential standard and services that valued the environmental and sustainable commitment.
Accommodation at Jurerê Internacional Beach
Consult hotels, inns and other accommodation options in Jurerê Internacional Beach partners of the Guia Floripa Portal.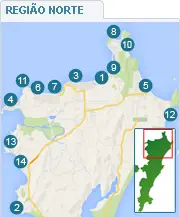 Jurerê International
other regions
Looking for beaches in other regions of the island? See
ADVERTISING