Emanuella Forte is a composer, singer, poet and instrumentalist. Betting on a mix of classical music instruments, country guitar and percussion, it brings a new look to Santa Catarina music.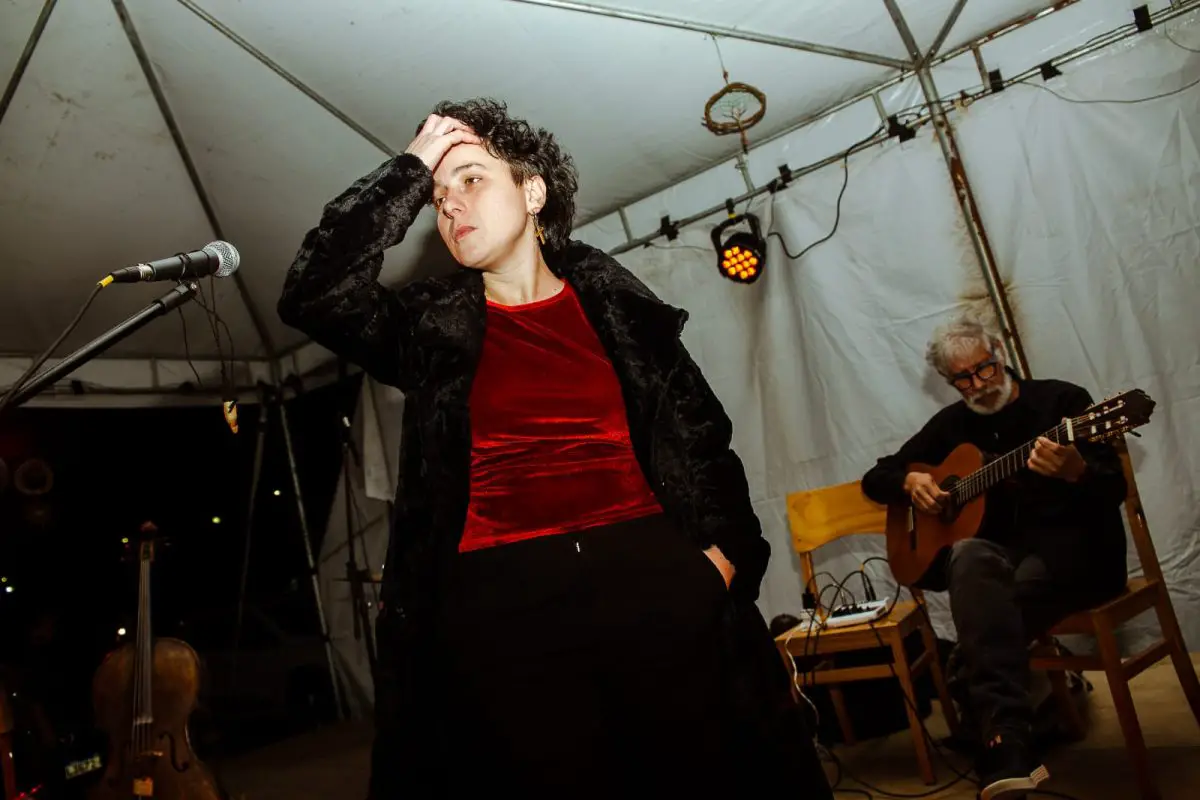 On October 2, 2023, Emanuella performed a show at State University of Santa Catarina (UDESC), showing some of his upcoming solo work. On the occasion, the artist sang five songs written by her, including her first single "DESERT ROSE" which is already recorded and will soon be released on all platforms. She also performed songs by Pieta e Juçara Marçal.
Accompanied by instrumentalists and arrangers Guinha Ramires, Fernando Salleme, Romulo Boettcher, William Fedrizzi e Michel Goes, she presented a true spectacle for the university.
Photo by: Cleo Theodora
Emanuella shows that her performance on stage is engaging and highlights it even more with the ritualistic sound of the atabaques, her deep lyrics and poems, with themes involving issues of female empowerment, diversity and existentialism
---
Text by: Silvio Cesar Nazario (musician and cultural producer).
Photo credit used: Cleo Theodora.